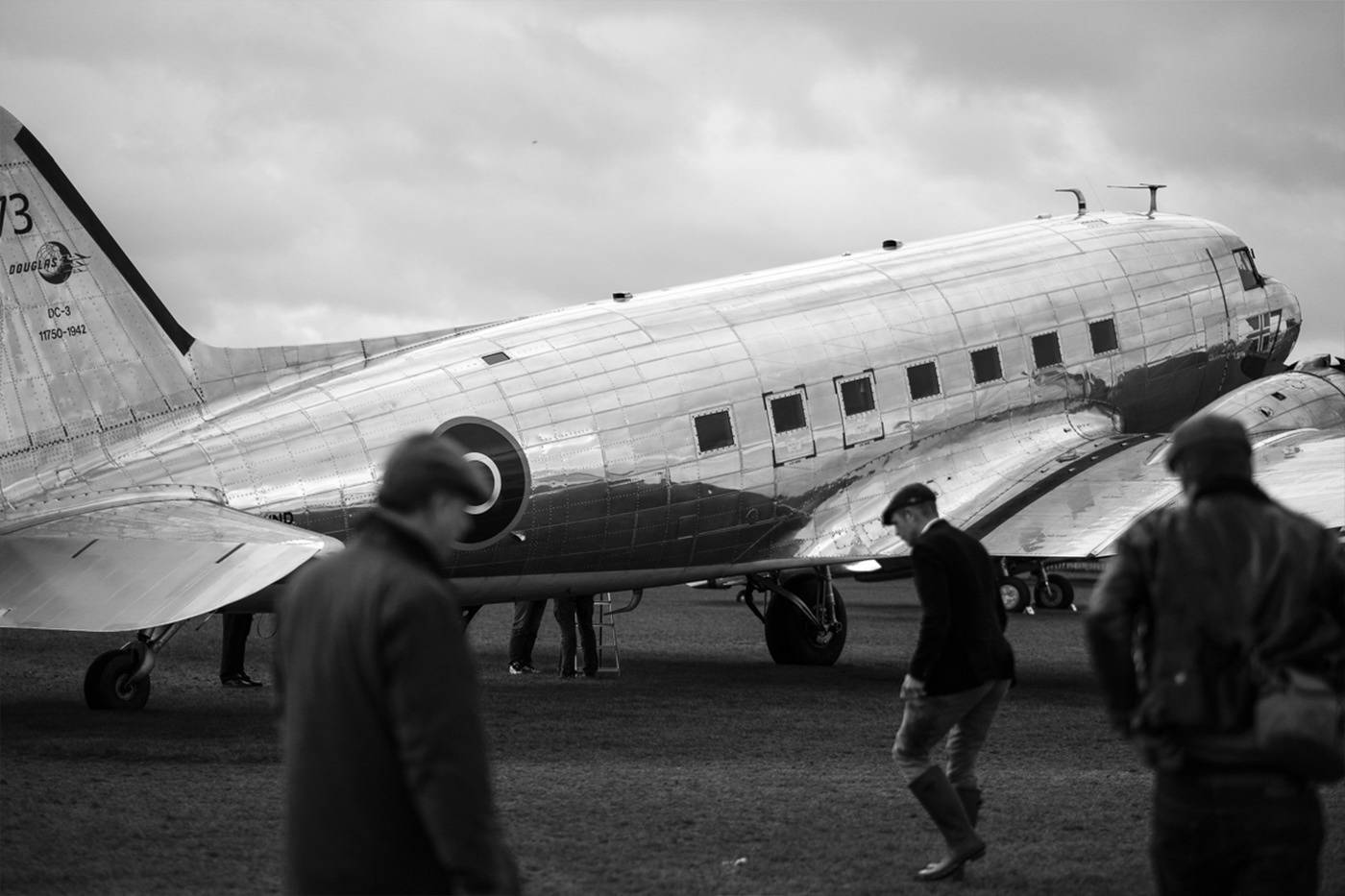 DUNDAS + GOODWOOD Revival Fly-in 2017
Born in a garage and raised on a steady diet of old school production values and qualities, it should come as no surprise that when Dundas Footwear decides to fly from Norway to the glorious Goodwood Revival in Chichester, England, they do so in style. More than simple nostalgia, chartering a 1942 Douglas Dakota DC-3 is all about experiencing air travel in the pre-computer age. To get intimate with every gust of wind, to enjoy the sights and sounds of flying 300 feet above ground for six hours and the final approach at the grassy landing field at Goodwood Aerodrome is by itself sufficient to create an illusion of travelling in time. To top the experience, and to create a physical evidence of the trip, Dundas Footwear asked us to design boarding passes for all passengers, even omitting the infamous «seat No. 13». 
The Dakota DC-3 took us back to the elegance of the Art Deco era which was our main inspiration when designing the folder. The colour palette is limited with blue and red on white paper to represent both the Union Jack and the Norwegian flag. Inside the folder is a map illustration to show the distance from the Goodwood Circuit to the gentlemen's accommodation.